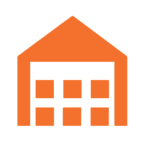 Wholesale


Carrier
Solutions
ND's Most Extensive Fiber Network
For carriers, wholesale businesses, and wireless providers, DCN delivers a 100% fiber optic network across North Dakota and beyond.
In fact, DCN has the most extensive fiber network in the state and the most fiber to lit buildings, making us the best choice for providing connections in North Dakota while also providing nationwide connectivity through our partnership with INDATEL.
ALL SERVICES
Need Speed? We've Got You Covered.

High-speed Ethernet and broadband Internet services from Dakota Carrier Network include connections ranging from 10 megabits per second to terabit Ethernet speeds.
Learn More
Super Fast, Super Reliable

As North Dakota's go-to high-speed internet access provider, our reputation speaks for itself. From 10 gigabits to 100 gigabits to terabits, we've got you covered with 99.999% network uptime.
Learn More
Connections From Anywhere, To Anywhere

Our Ethernet private line services excel because of our 100 percent fiber optic communications network that links all of North Dakota, from the smallest towns to the largest cities.
Learn More
Warp Speed

DCN's wavelength services offer a scalable solution for linking bandwidth-intensive sites on both metro and intercity routes. The result? Your data moves at the speed of light.
Learn More
Explore Our Extensive
Fiber Optic Network