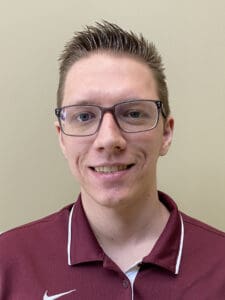 Jordan Bartlett has been hired as systems administrator at Dakota Carrier Network (DCN).
In this role, Bartlett will support the technical needs of the DCN team. This includes installing, configuring, and maintaining computer hardware, software, networks, printers, and scanners; diagnosing and solving technical issues; and scheduling and performing IT maintenance and upgrades. He is based at DCN's Bismarck facility.
Bartlett earned an Associate of Applied Science in cybersecurity and computer networks from Bismarck State College. He previously served as technology assistant at Jamestown Public Schools. A native of Steele, he is active in the community including volunteering at the local Amvets.