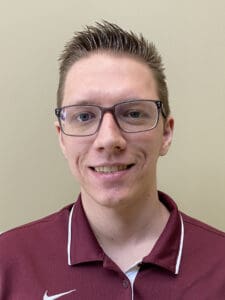 Jordan Bartlett, systems administrator at Dakota Carrier Network, has earned the Microsoft 365 Fundamentals (MS-900) certification.
The MS-900 certification validates foundational knowledge of Microsoft 365 services, including cloud concepts, core productivity, security, and compliance features. It establishes proficiency in understanding Microsoft 365 offerings, facilitating effective collaboration, and ensuring data security, making it ideal for IT professionals.
Bartlett, based in DCN's Bismarck office, joined the company in 2022 and his primary responsibilities relate to supporting the technical needs of the DCN team. He has an Associate of Applied Science in cybersecurity and computer networks from Bismarck State College and is working toward his Bachelor of Applied Science in cybersecurity and information technology at BSC.