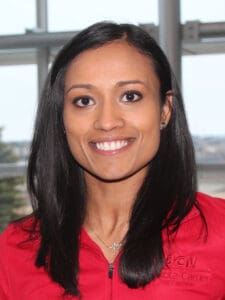 Aparna Subramanian has accepted the position of information systems manager at Dakota Carrier Network (DCN).
As IS manager, Subramanian will lead the team and all activities related to internal information technology, application development and administration, information security, product development, cloud services, and sales engineering. Additionally, she will be responsible for the information systems budget and planning and directing the installation and maintenance of IT hardware and software.
After graduating from Dickinson State University with a bachelor's degree in computer science and math, she joined Consolidated Telcom in Dickinson for six years as an internet support and network technician. In 2014, she became part of the DCN team as ethernet/IP technician. In 2017, she was promoted to sales engineer and moved into the role of systems engineer in January 2020.
Subramanian holds numerous professional certifications including Nokia Network Routing Specialist II and Carrier Ethernet Certified Professional v2.0. In addition, she was a 2020 Prairie Business magazine 40 Under 40 honoree.