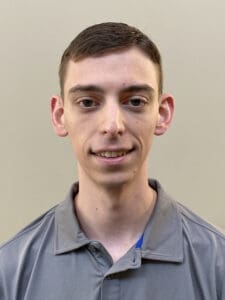 Carson Neiss has been hired as a software developer at Dakota Carrier Network (DCN).
In this role, Neiss designs, codes, and maintains DCN's support applications and programs. In addition, he works with users to ensure proper program operation and function, tests code, and provides user training. He is based at DCN's Bismarck facility.
A Bismarck native, Neiss earned a bachelor's degree in computer science and a minor in statistics from North Dakota State University. He completed a year-long programming internship at National Information Solutions Cooperative where he worked on multiple development projects.