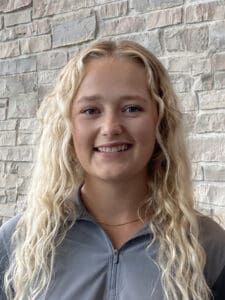 Adeline Norgaard has joined Dakota Carrier Network as an intern in the Information Systems department.
Norgaard is a sophomore at the University of Mary in Bismarck, N.D., majoring in computer information systems with a minor in cybersecurity administration. During the internship, she will work in a variety of areas within DCN's IS department including cloud services, application development, information security, and more.
She is 2021 graduate of Tioga Public Schools. As a student there, Norgaard qualified for the state science fair four times, the International Science and Engineering Fair three times, and was active with numerous clubs, organizations, and athletic teams. She is the daughter of Chris and Jenny Norgaard.