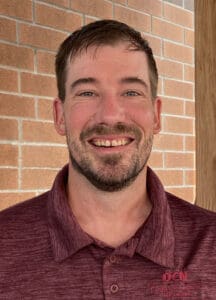 David Malsam has been hired as an ethernet/IP technician II at Dakota Carrier Network (DCN).
In this role, Malsam will support the company's state-of-the-art carrier ethernet and IP networks, including network monitoring and provisioning, receiving and resolving trouble reports, and provisioning and troubleshooting carrier ethernet and IP services and equipment. He will be based out of DCN's Network Operations Center in Bismarck.
Malsam brings nearly 20 years of experience in information technology, with 15 of those being dedicated to network engineering. A Steele, N.D., native, Malsam earned an associate degree from North Dakota State College of Science where he studied in the area of microcomputer specialist with a focus on networking. Throughout his career, Malsam has continued his education with training in a variety of technical areas. He lives in Lincoln, N.D., with his family.